Me ei oikein Kreikassa viihdytty rannalla, käytiin siellä ehkä kolmena päivänä joista vain yhtenä siihen aikaan kun aurinko porotti kunnolla (ja se olikin sitten ainoa päivä jona se painui myös pilveen..). Rusketus oli siis yhtä huipussaan kuin silloin kun reissuun lähdettiin, mutta väliäkö tuolla. Rannalle oli matkaa ehkä vähän alle puoli kilometriä hotellilta ja näkymät siellä oli kyllä tosi kauniit. Oltiin aivan ihmeissämme kun meiltä tultiin perimään maksua rantatuolilla makoilusta?! No, pystyipä sitä aurinkoa ottamaan maassakin.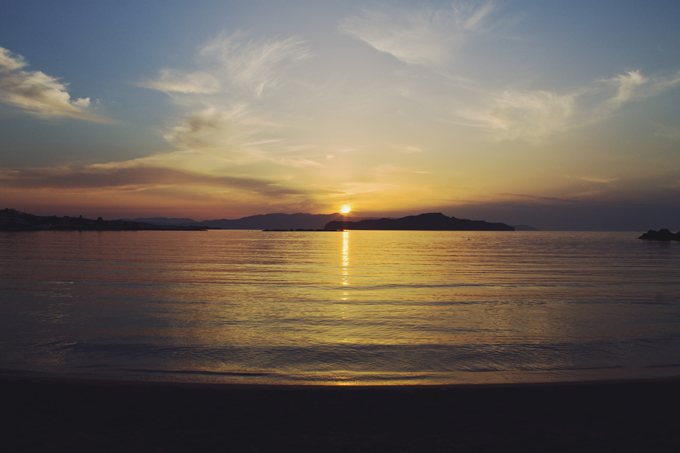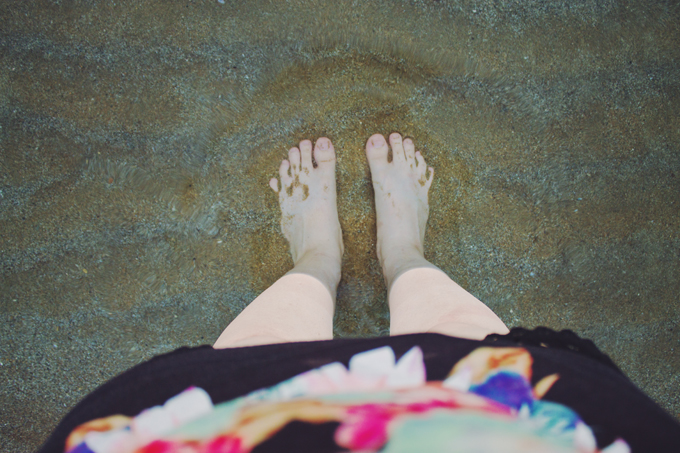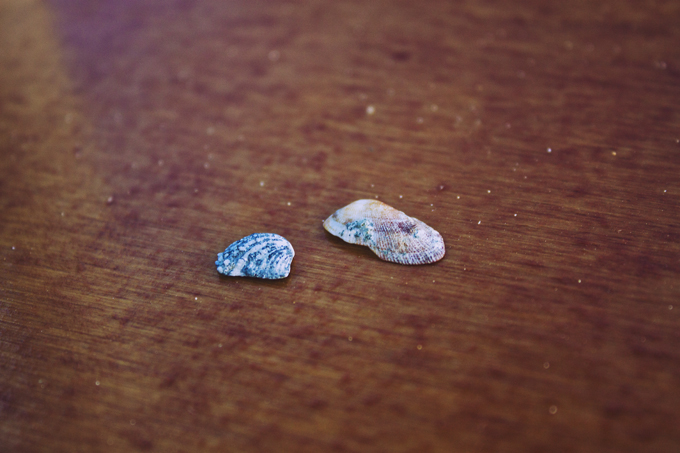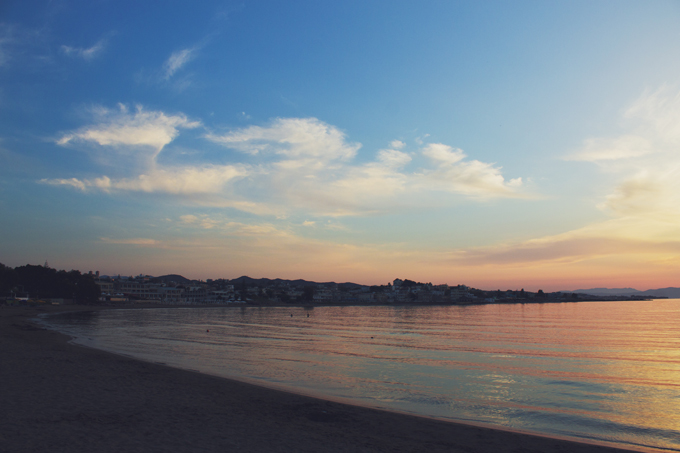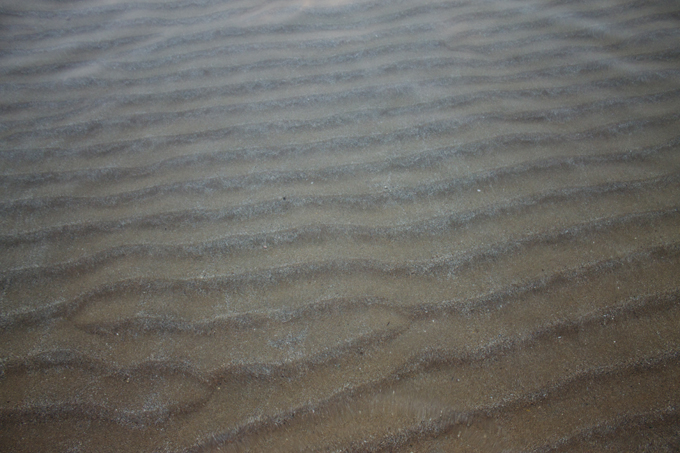 Tuli muuten noista simpukoista mieleen, että olin melko harmistunut kun ei löydetty yhtään isompia. En oo eläissäni ennen simpukkaa (siis tommosta ihan 4real simpukkaa ihan oikeassa ympäristössään) nähny, joten ois ollu aika kiva poimia niitä vähän matkamuistoksi :-D
ENG
:
We didn't spent much time lying on the beach when we were in Greece, so that explains why my feet are so pale in the picture, lol :-D But the view on the beach was so pretty, especially when the sun was setting. Could've watched it forever! I was pretty charinged because we didn't find any bigger shells, since I wanted to collect them so badly. I guess those small ones would have crushed on the way back to Finland. Boo.