Viime aikoina oon saanut tosi kivaa postia, tosin kokoajan vain vähenevissä määrin ja aina vain harvemmin! Oon saanut viimeisen kuukauden sisällä valehtelematta liki kymmenen kirjekaveripyyntöä, mutta mulla ei yksinkertaisesti oo rahaa ottaa uusia kirjekavereita, kun postimerkit on niin törkeän kalliita. Kovasti kyllä haluaisin! No joka tapauksessa, tässä elo-syyskuun saapuneita!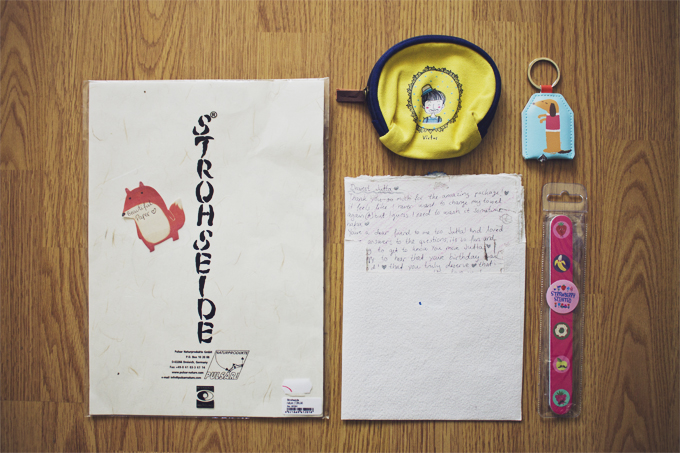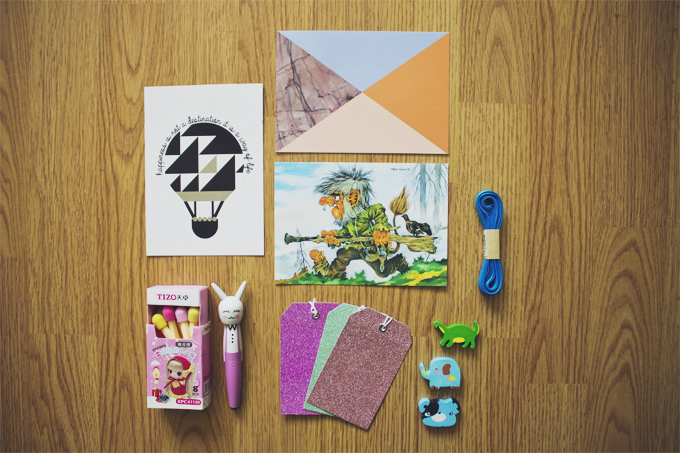 Ihana paketti Katrinalta / A cute package and a letter from Katrina ♥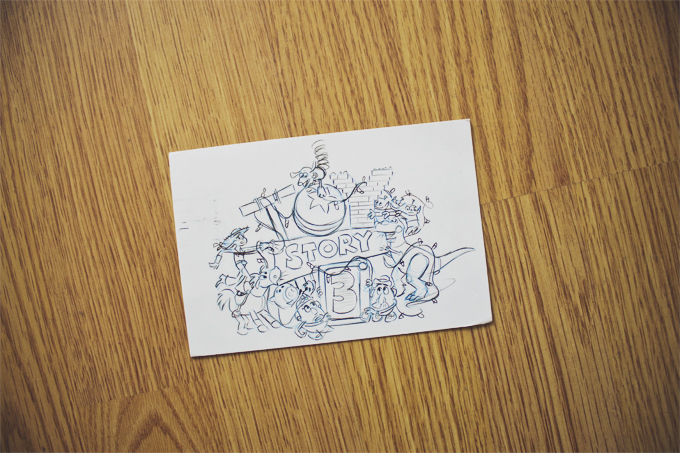 Ihana Toy Story -kortti taiwanilaiselta kirjekaveriltani Pin Julta! / A lovely Toy Story postcard from my Taiwanese pen pal Pin Ju!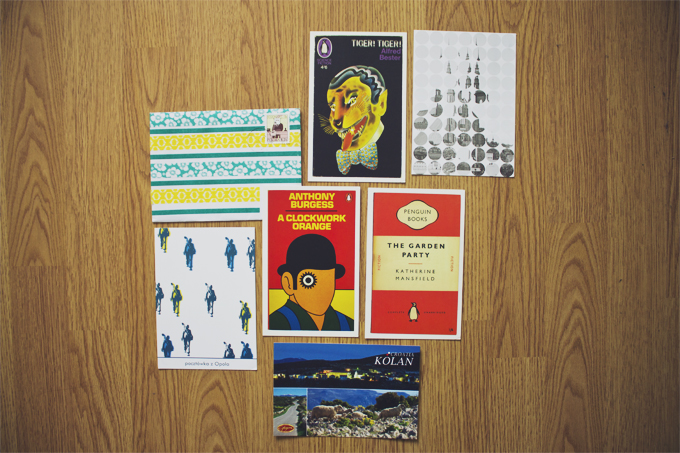 Swap puolalaiselta Majalta / Swap I made with a Polish girl, Maja. I love The Clockwork Orange card!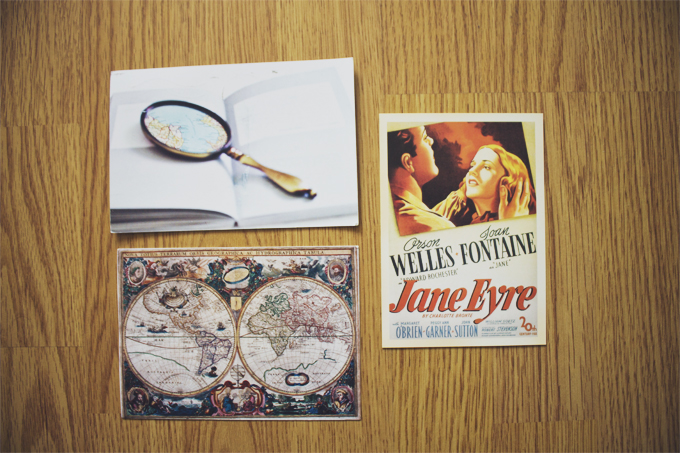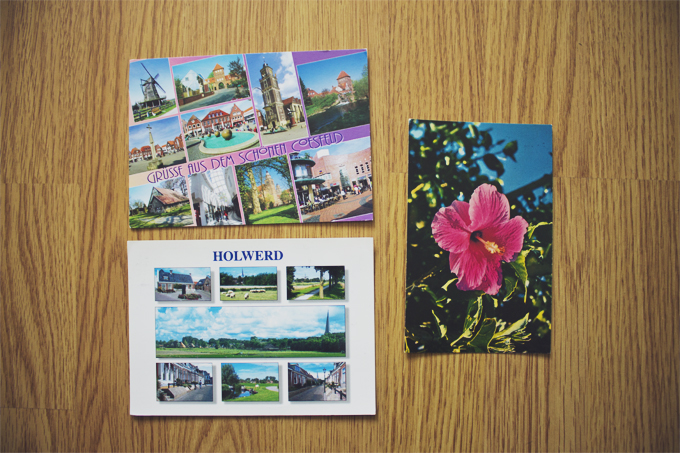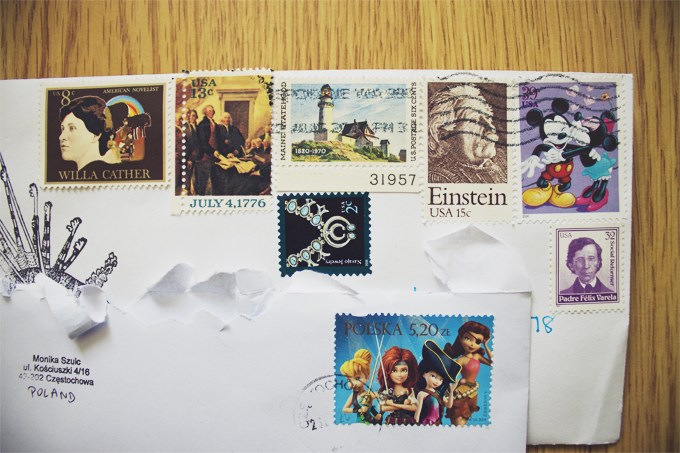 Ja viimeisimpänä saatuja Postcrossing-kortteja. Kuten pelkäsinkin, niin eihän sieltä juuri mitään erikoisia kortteja tullutkaan takaisin. No, kivoja postimerkkejä ainakin! / My latest received Postcrossing cards.