Huomasin, että mulla oli kertynyt useampi Melanielle lähetetty ja häneltä saatu kirje, joista en ollut vielä kerennyt posatata kuvaa, joten tässä nyt sitten useampi kerrallaan. Alettiin kirjottelemaan Melanien kanssa joskus huhtikuussa ja ollaan siitä lähtien vaihdettu kirjeitä tosi tiuhaan tahtiin, mikä kyllä sopii minulle oikein hyvin. Yleensä oman kirjeeni lähetettyä saan vastauksen heti kahden viikon päästä viimeistään. Melanie lähettää aina niin kauniita kirjeitä että itselle tulee aina tosi kyvytön olo kun yrittää taiteilla jotain omaan kirjeeseensä :-D
ENG
:
In April I started writing with this awesome girl from The Netherlands, Melanie. Since then our correspondence has been pretty intense, and don't get me wrong - to me it's only a positive thing! Usually when I get her letter I write back in one to three days and get her answer within two weeks. Melanie always decorates her letters so nicely that I often feel like a real butterfingers when I start decorating my own :-D Here are some of the letters we've exchanged during this summer!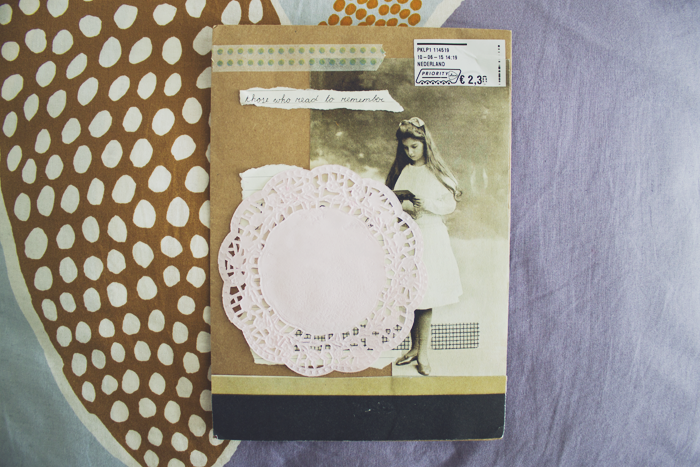 Kirje Melanielta / A letter from Melanie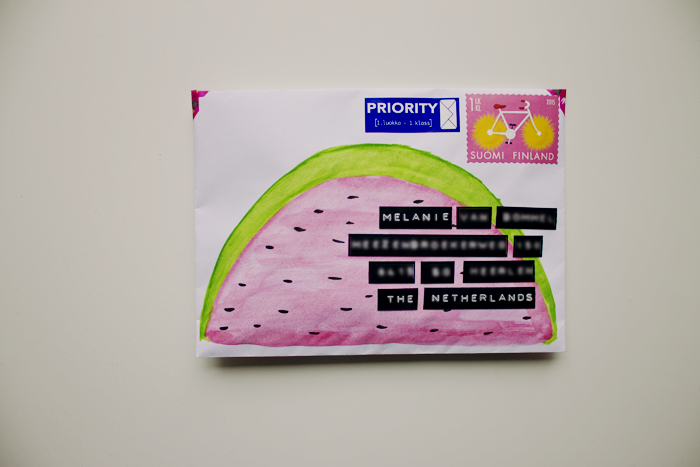 Kirje Melanielle. Mulla oli tässä kirjeessä oikein teema, nimittäin vesimeloni. Kuoren lisäksi lähetin Hama-helmista tehdyt teemaan sopivat korvakorut. / A letter to Melanie. This letter had more than one watermelon themed thing in it - besides the envelope, I made her watermelon earrings out of Hama beads.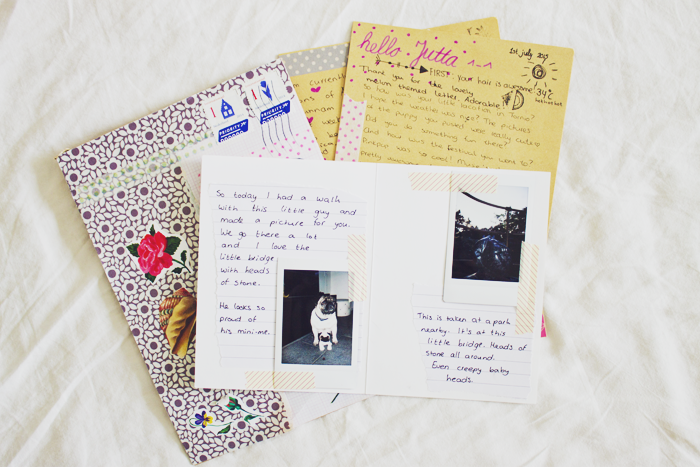 Jälleen kaunis kirje Melanielta. Ja Polaroid-kuvia! ♥ / Another beautiful letter from Melanie. And Polaroid pics!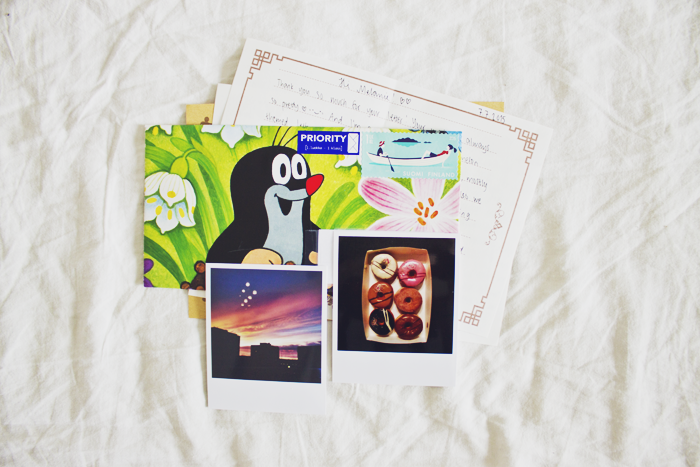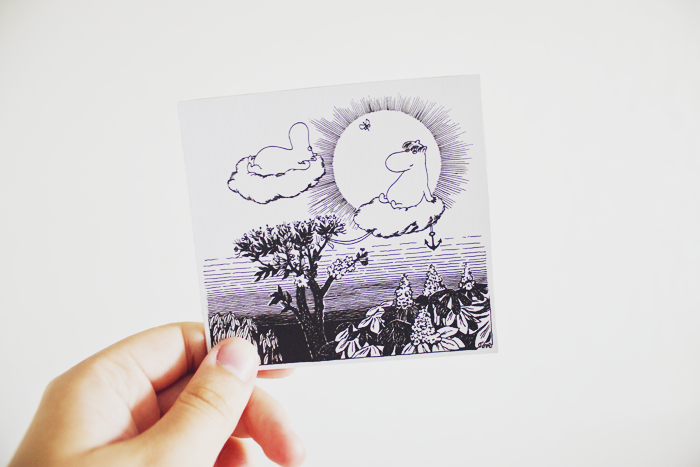 Ja viimeisin kirjeeni Melanielle. Laitoin hänelle kirjeen mukana noita Printicin kautta tilaamiani kuvia ja itse tekemäni Muumi-kortin, sillä hän tykkää Tove Janssonin kuvituksista. / My latest letter to Melanie. I sent her a couple pics I ordered via an app called Printic and a Moomin card I made myself. I stole the picture from my old calender and I've already made several cards of the illustrations. Melanie loves Tove Jansson's illustrations, you see!