Sain jokunen aika sitten
Noksulta ihanan tunnustuksen
, kiitoksia plajon! Oon itse kovin laiska haastamaan ketään mukaan tällaisiin juttuihin, mutta päätin vääntää tästä haasteesta oman versioni, nimittäin haluaisin esitellä teille 3+2 ihanan naisen ihanaa blogia. Osa näistä on ollut minun lukulistalla jo vuosia ja osa on vähän uudempia tuttavuuksia, mutta kaikki aivan loistavia! Pidemmittä puheitta siis, tässä minun viisi lempiblogia.
ENG
:
I was tagged in this blog challenge where I was supposed to tag three lovely women with three lovely blogs, but since I am way too lazy to tag anyone, I thought it would be cool to introduce you five of my favourite blogs. I've actually planned this kind of post for a while already, but never got the perfect chance to do it. But now it's here, enjoy!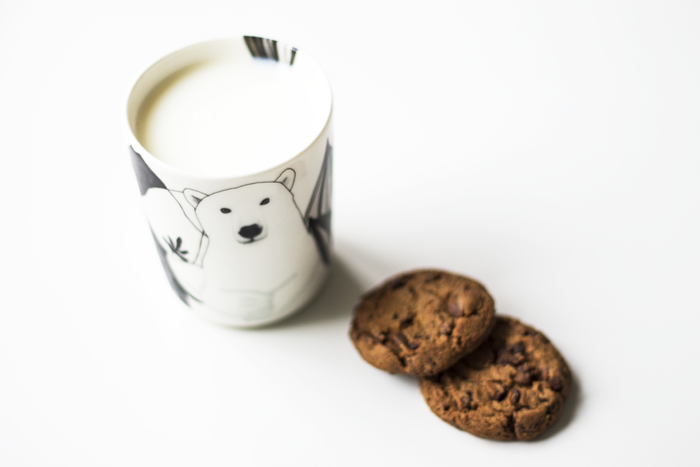 Deep Red Blues on helsinkiläisen Kean henkeäsalpaava matkailublogi. Oon lukenut kyseistä blogia jo miltei sen alkuajoista asti ja oon joka kerta todella innoissani kun huomaan uuden postauksen ilmestyneen. Tämä blogi on mulle ikään kuin semmoinen lempikirja johon ilmestyy aina uusi, upea luku. Kea on reissannut pitkin ja poikin Yhdysvaltoja ja myös monissa muissa maissa. Sen lisäksi että Kea on aivan ihanan oloinen tyyppi, on hän myös aivan mahtava valokuvaaja ja tarinankertoja. Minuun ei oo vielä mikään blogi koskaan tehnyt samanlaista vaikutusta kuin Deep Red Blues ja vaikken oo itse matkustellut juuri lainkaan, niin tämän blogin myötä oon päässyt käymään jo vaikka missä. En toivo mitään niin paljon kuin että miekin saisin kokea niin hienoja matkoja elämäni aikana kuin Kea.

If you've ever wondered where to find a traveling blog with breathtaking pictures and stories, well, here you have one. To me this blog has been such an eye-opener; from the blogger Kea I've learned that you can find so many wonderful places anywhere you go, all you need to do is open your eyes. I have traveled very, very little during my lifetime, but after finding this blog it feels like I've been to so many places. My biggest dream is to see as many beautiful places as Kea and I have found so many places-to-go from her blog. Kea is such a big inspiration to me and I really wish that one day I find myself exploring some of those amazing places I've seen through her blog.

Ruotsalaisen Saran Wilderness-blogi on aivan ihana! Löysin blogin muutama vuosi sitten aivan sattumalta (rehellisesti sanoen en edes enää muista että mitä kautta) ja sen jälkeen oonkin kerta toisensa jälkeen katsellut Saran valloittavia kuvia aivan äimänä. Siis miten kaiken voi saada näyttämään noin kauniilta ja seesteiseltä?! Minun viimeisimmästä ruotsin tunnista alkaa olemaan jo kohta kolme vuotta, joten siinäkin mielessä tämä blogi on todella hyödyllinen: tämä taitaa nimittäin nykyään olla ainoa kanava jota pitkin luen ruotsia säännöllisesti, heh. Sara opiskelee graafista suunnittelua ja ainakin minun mielestäni hänellä on kyllä pettämätön tyylisilmä, mikä näkyy niin blogin kuvissa kuin ulkoasussakin, sekä neidin upeassa kodissa! Näyttäispä meilläkin tuolta.
I've read Sara's blog Wilderness for a few years now and I just can't get enough of it. First of all, it's good practice to my Swedish since I haven't actively studied it in a couple years anymore. Secondly, just look at it! Everything in this blog is just perfection. Sara lives in Sweden's capital city, Stockholm, and studies graphic design. What I particularly like about her blog are the pictures. How is it possible to make everything look so beautiful and serene? Seriously. I also love her home, why doens't our apartment look like that, haha.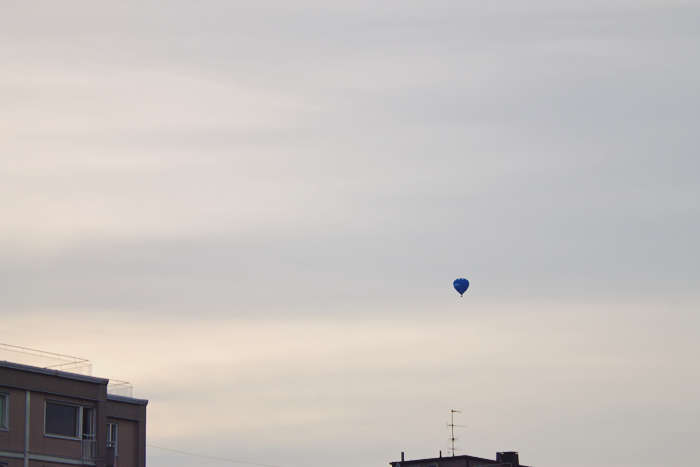 Tämä ihana tyttö, joka myös Laurana tunnetaan, on melkoinen tyylitaituri ja myöskin minun kirjekaveri! Laura on siis kotoisin Belgiasta ja hänen bloginsa keskittyy enimmäkseen muotiin, mutta myös muihin lifestyle-juttuihin. Mie olen muuten itse tosi surkea pukeutuja ja viihdyn parhaiten college-paidoissa ja mustissa housuissa, mutta jos olisin yhtään rohkeampi pukeutuja (tai omaisin edes vähän paremman tyylisilmän) niin Lauran tyyli on just semmonen kaunis ja klassinen, jollaseen haluaisin pukeutua. Laura on niin hurmaava tyyppi, että suosittelen ehdottomasti katsastamaan hänen bloginsa vaikkei muotiblogit oiskaan se ihan mieluisin kategoria!

This lovely girl, also known as Laura, is quite a fashionista and also my pen pal! She lives in Belgium and blogs about fashion and lifestyle. I myself have a bad eye for fashion and I mainly just wear oversized college shirts and black jeans, but if I was to dress up differently, I'd really lean on the classic and chic style of hers. Laura is such a charming person that even if fashion blogs weren't your first choice to read, I'd still recommend checking out her blog!


Tämä blogi on myös ollut minun lemppari jo toooooosi kauan. Blogin kirjoittaja Elisa on valokuvaaja just minun makuun - kaikki kuvat on niin nättejä ja tunnelmallisia että voisin vaan tuijottaa niitä ties kuinka kauan. Itse asiassa yks parhaista asioista syksyssä on se, että tiedän Elisan blogin täyttyvän toinen toistaan kauniimmilla kuvilla ja nyt odotan kuvia vielä enemmän kun bloggaajakin on juuri muuttanut uuteen miljööseen eli Helsinkiin, joten varmasti kauniita syksykuvia on tulossa. Tykkään myös siitä että Elisa hypettää blogissaan kaikkia siistejä juttuja joista itekin tykkään (Van Gogh, Doctor Who, kirjat, Fentimansin limpparit)! Menkää katsomaan Elisan söpöjä juttuja, hopihopi!
This blog has also been one of my favourites for quite a while already. Elisa really is a photographer after my own heart. All of her pictures are so atmospheric and beautiful that I could just sit and watch them for hours. Now that autumn is getting closer and closer, one of the best things about it is the fact that I'm sure that Elisa's blog will burst of beautiful autumn photos! I really can't wait. I also love the fact that she hypes all the cool things in her blog (Van Gogh, Doctor Who, books, Fentimans soda) that I like too. Go see her cute stuff beautiful pictures!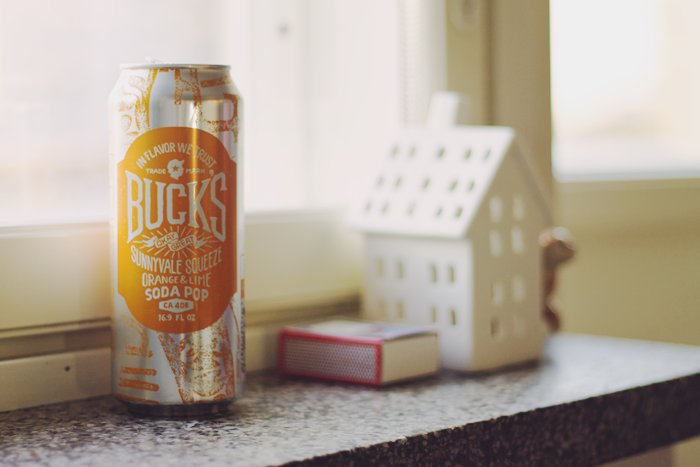 Tätä postausta tehtyäni voin vaan todeta, että Laurat on poikkeuksetta melkoisia tyylimimmejä - täällä niitä ois nimittäin yksi lisää. Tämä toinen ihana Laura kirjoittaa myös muotiblogia, mutta! Tässäpä onkin pieni jippo. Tulette nimittäin näkemään saman mekon jokaisessa päivän asussa seuraavan vuoden ajan. Kyllä vaan. Laura siis opiskelee yliopistossa vaatesuunnittelua ja tekaisi itselleen mekon, jota aikoo pitää päällään seuraavat 365 päivää päällään. Minusta aivan älyttömän hieno ajatus, josta lisää voi lukea
täältä
. Mie ainakin innolla seuraan Lauran projektia ja haluan nähdä millaisia asuja se onnistuu yhdestä mekosta taikomaan!
After writing this post I can state that Lauras are inevitably always very stylish people. Here, have another one! This superb Laura writes a fashion blog too, but with a little twist. As you can see, the blog is titled after The Dress. What dress? Well, The Dress that she is going to wear for the next 365 days! Sounds like a real challenge, huh?! Laura studies clothing and she made herself a dress that she is going to wear every day for the next year as a statement against present day consumerism. I think that this is a very interesting project and at least I am eagerly waiting for all the outfits she can pull up with one dress!