Hei vaan! Toivottavasti vietitte rentouttavan hiihtoloman, tai ehkäpä vietätte sitä parhaillaan. Minulla oli ihan kiva loma, vaikka en kyllä todellakaan saanut niin paljon hommia tehtyä, kuin olisin halunnut. Olisin halunnut päivittää blogiakin, mutta jotenkin se vain jäi kaiken sohvailla makoilun lomassa.. No ei sentään, tein mie vähän muutakin: pidettiin Riinan kanssa perinteinen Oscar-katsomo ja pakahduttiin onnesta kun Leo voitti, söin lättyjä, luin ja kirjoitin pari kirjettä. Toivottavasti saisin rysäytettyä postijuttuja ilmoille vaikkapa tämän viikon lopulla.
Tässä iltasella peukaloita pyöritellessäni ja kovalevyä selatessani löysin tosi kivoja kuvia kesältä 2014, joita en oo jostain syystä täällä tajunnut julkaista. Kuvat on siis kuvattu Torniossa vesitornin katolla. Kesäisin siellä on auki kahviokin, kannattaa käydä jos jostain kumman syystä Tornioon eksyy. Nämä on minusta tosi kivoja ja onnistuneita kuvia. Torniokin näyttää ihan kivalta! Haluaisin kyllä ensi kesänä mennä vesitorniin uudelleen.
Tässä muuten hivotaan jo 200. postausta! Jos teillä olisi jotain postaustoiveita merkkipaalun kunniaksi, niin kertokaa kommenteissa :-) Toteuttaisin mielelläni jonkin kivan toivepostauksen.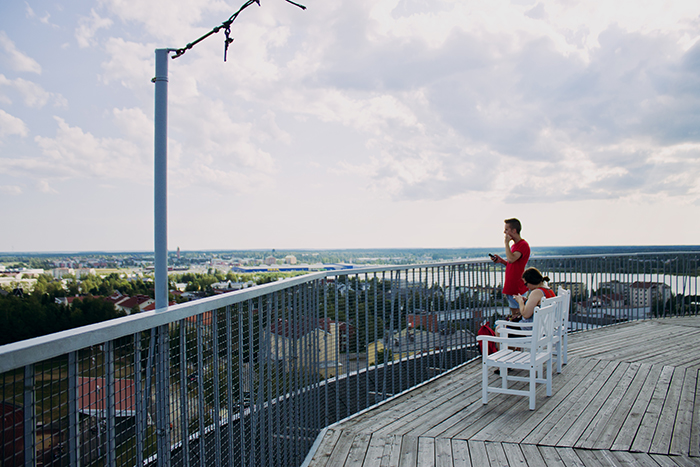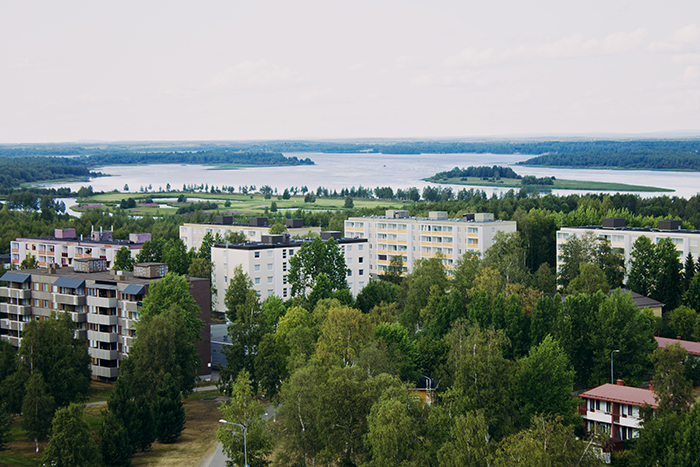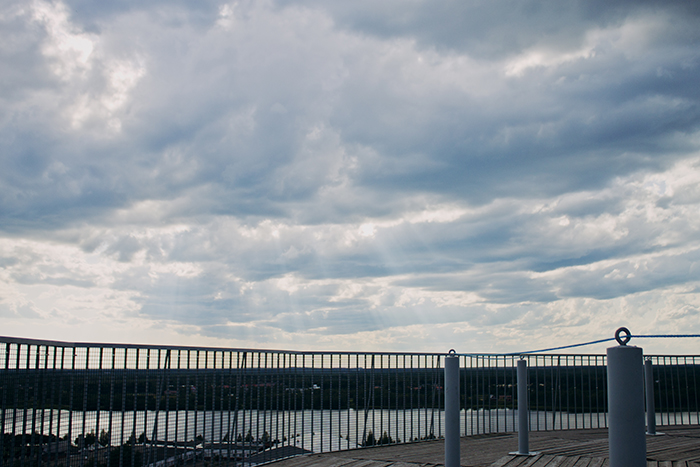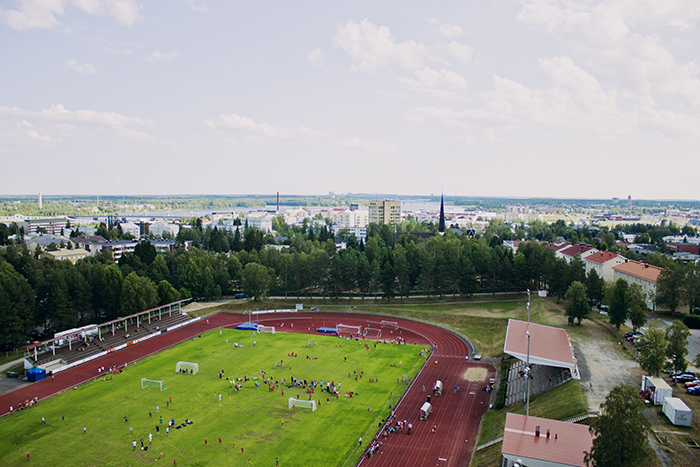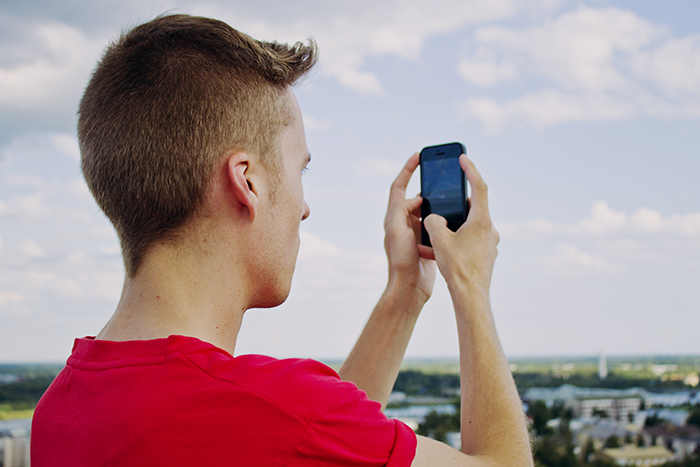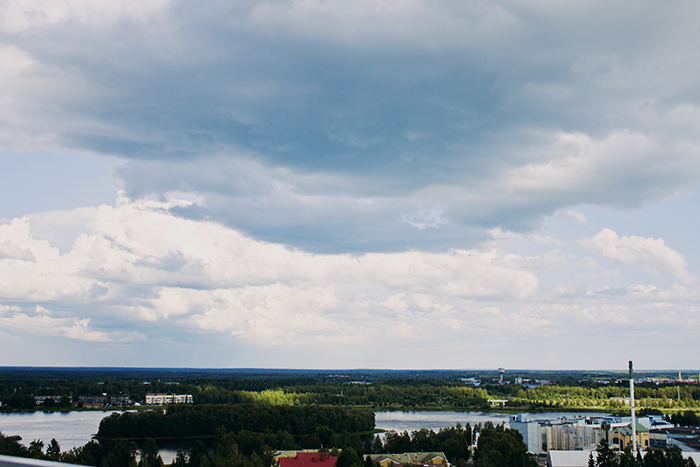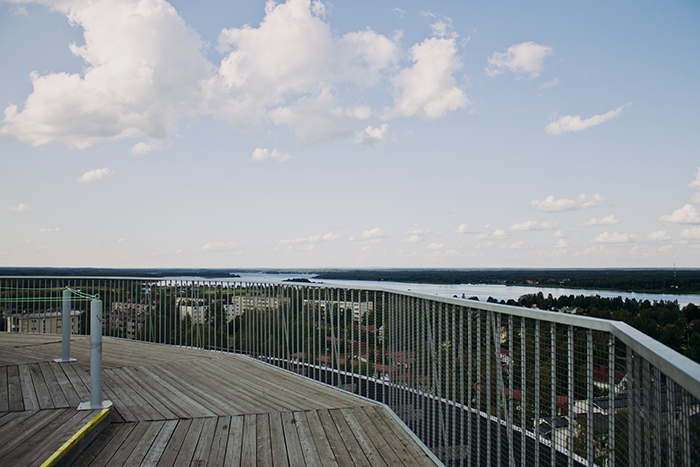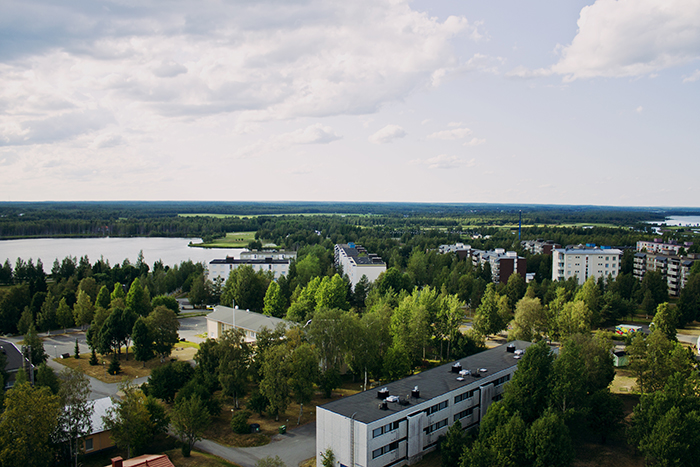 ENG
:
Hi guys! Here's a little throwback to the summer of 2014. I went to watch the views of my hometown from a water tower with my friends. I think these photos turned out really nice, but for some reason I forgot to publish them here. Even Tornio looks quite nice when looking from above. By the way, I'm about to hit the honorable 200th blog post soon! If you'd like to see a special post, just tell me if you have some kind of ideas. It would be nice to do something different for a change!