Toiseksi viimeistä Lontoo-postausta viedään. Tänään on taas aika palata Warner Bros -studiolle Harry Potterin maailmaan.
Welcome to read the second to last London entry! Today it's time to return to the Warner Bros studio and the world of Harry Potter.
Kierroksen vimpalla osuudella päästiin näkemään malleja leffoissa nähdyistä hahmoista, pienoismalleja siitä sun tästä, hahmotelmia ja mikä parasta - Viistokuja!
On the last part of the tour we saw models of the characters that appeared in the movies, miniature models of different things, sketches from the making of the movies and the best - Diagon Alley!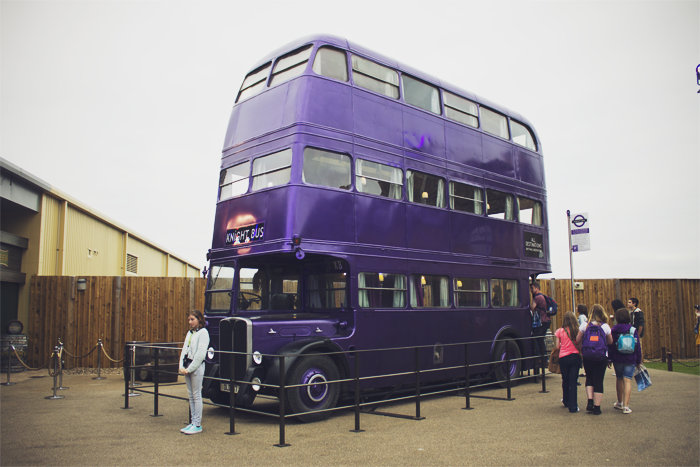 Harry Potter ja Azkabanin vanki oli tosi pitkään minun lempparileffa kyseisestä saagasta, ja etenkin se leffan alku, joka oli niin vauhdikas. Oli ihan superhauskaa nähdä Poimittaislinjan bussi livenäkin. Jos jo pelkästään double deckerin näkeminen oli mulle Lontoossa elämys, niin entäs sitten tämä!? Harmi vaan, että oli aivan mahdotonta saada kuvaa, jossa ei ois ollut muita faneja parveilemassa :-D
Harry Potter and the prisoner of Azkaban was my favorite HP movie for a long time and especially the beginning of the movie always made me so excited. It was super cool to see the Knight Bus with my own eyes. Even seeing the ordinary red double deckers felt like such an experience, so what do you think about this!? Although it was such a shame that I couldn't get a picture without some random Potter fans leaning to the bus, haha :-D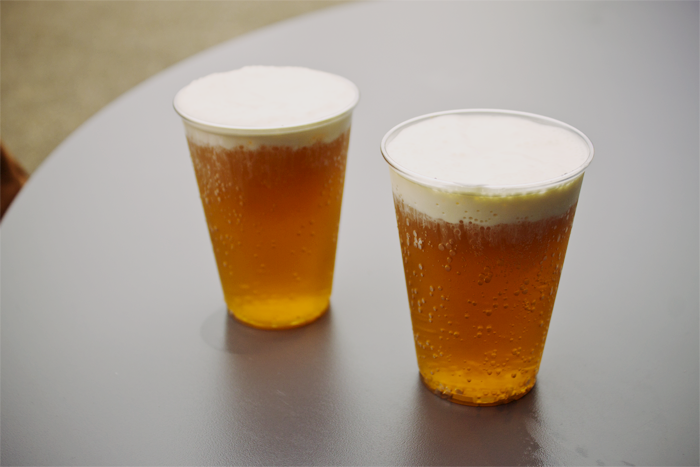 Kiskottiin myös lasilliset kermakaljaa ennen kuin jatkettiin kierrostamme toiseen halliin. Minulle kermakalja kyllä maistui, mutta Riina ei tainnut oikein tykätä. Aika makeallehan tuo maistui, mutta suosittelen silti kokeilemaan!
Since we were visiting the Harry Potter world, we obviously had to drink the famous butter beer. I think it was drinkable, but Riina wasn't too happy with the taste. I must admit that it was quite sweet, but I definitely recommend trying it!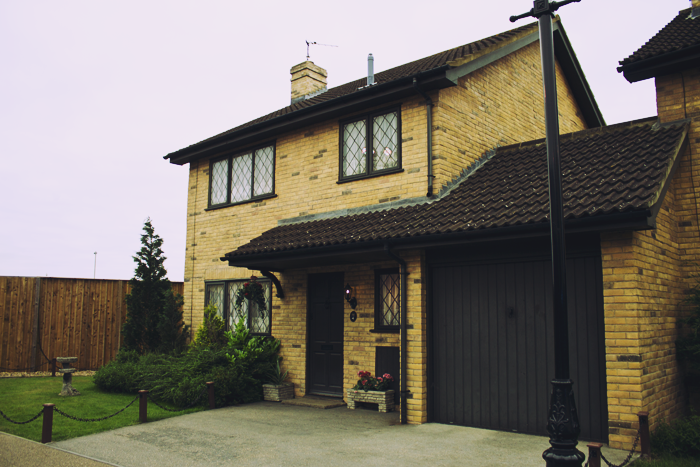 Likusteritiellekin oli paljon tunkua, mutta onnistuin nappaamaan kuvan hiljaisella hetkellä. joka ei kylläkään hirveän kauaa kestänyt.
There were soooo many people on Privet Drive at the same time with us, but I managed to take a picture on a silent moment (which didn't last too long)!
Seuraavassa hallissa päästiinkin sitten aivan toden teolla vauhtiin sarjan hahmojen kanssa. Oli maahisia, kotitonttuja, Hämäkäk, Hiinokka ja vaikka mitä.
In the next hall we got to see even more amazing things: you could spot goblins, house elves, Aragog, Buckbeak and lots of other characters.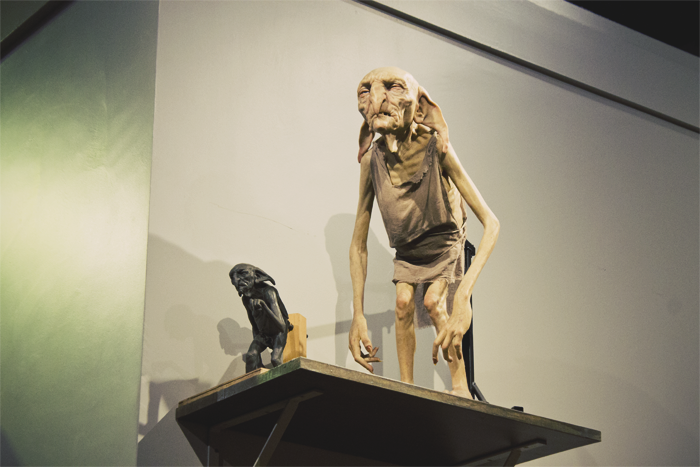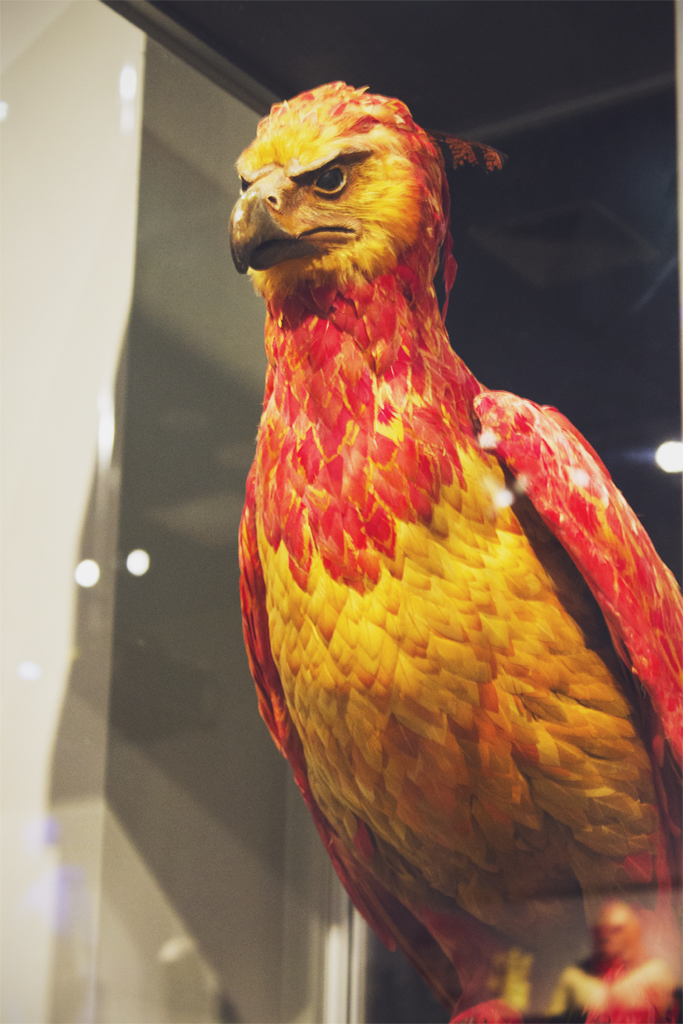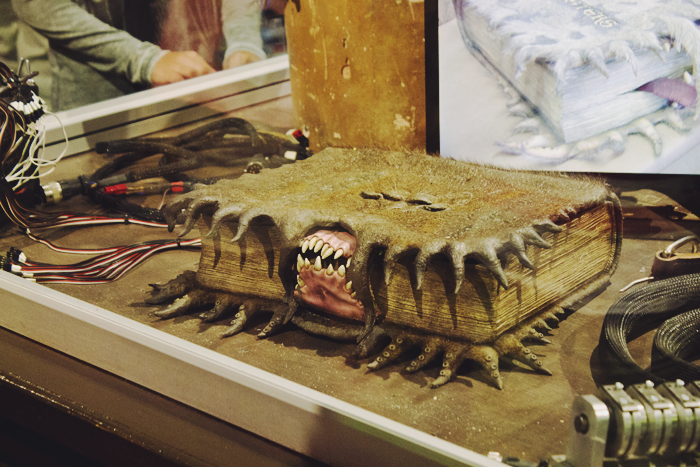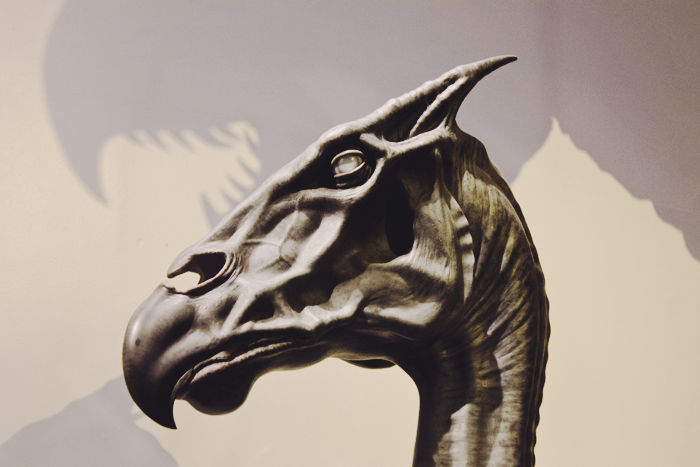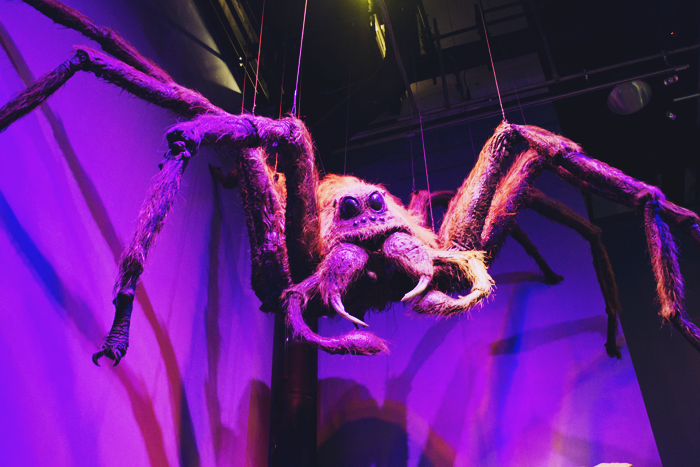 Seuraavaksi suunnattiinkin Viistokujalle! Viistokuja oli varmaan yksi lempikohdistani kierroksella, mutta pakko sanoa, että yllätyin sen pienuudesta. Oli vähän sama tunne kuin heti kierroksen alussa suureen saliin astuessa; tässä sitä huomasi, että miten paljon tietokonetekniikalla saadaankaan aikaan.
The next destination was Diagon Alley. It was one of my favorite spots during the tour, but I must say that I was surprised by the smallness of it. It almost felt like in the beginning of the tour when we first stepped into the Great Hall; you could really see how they can change literally everything with digital effects.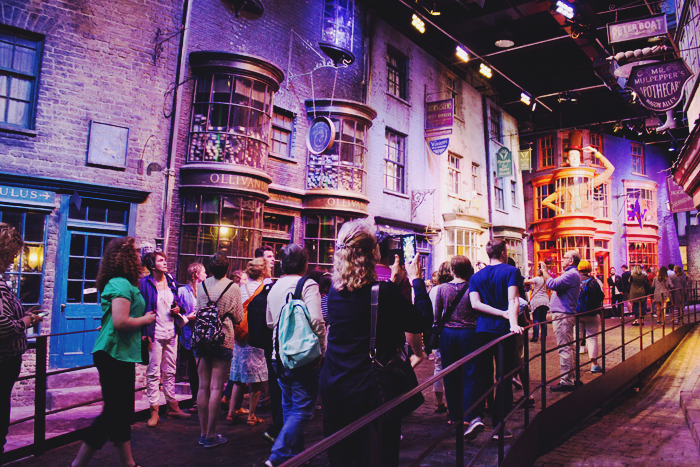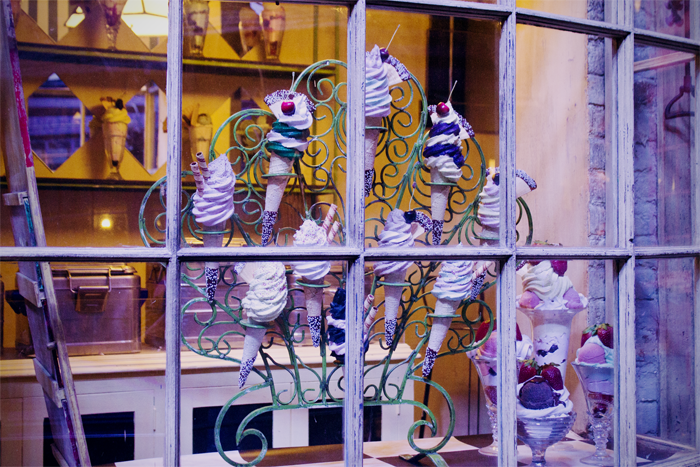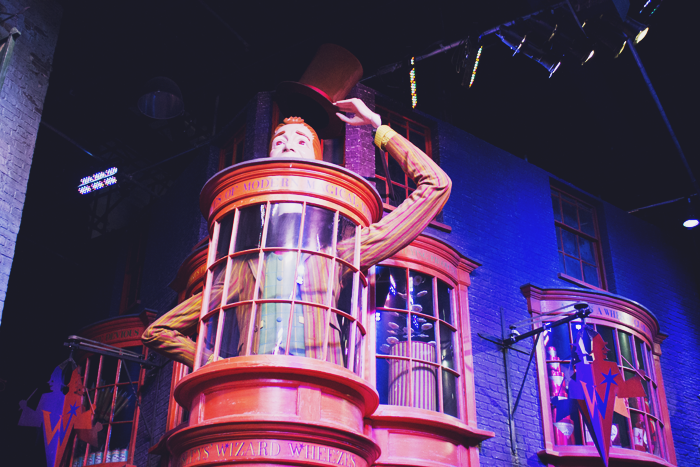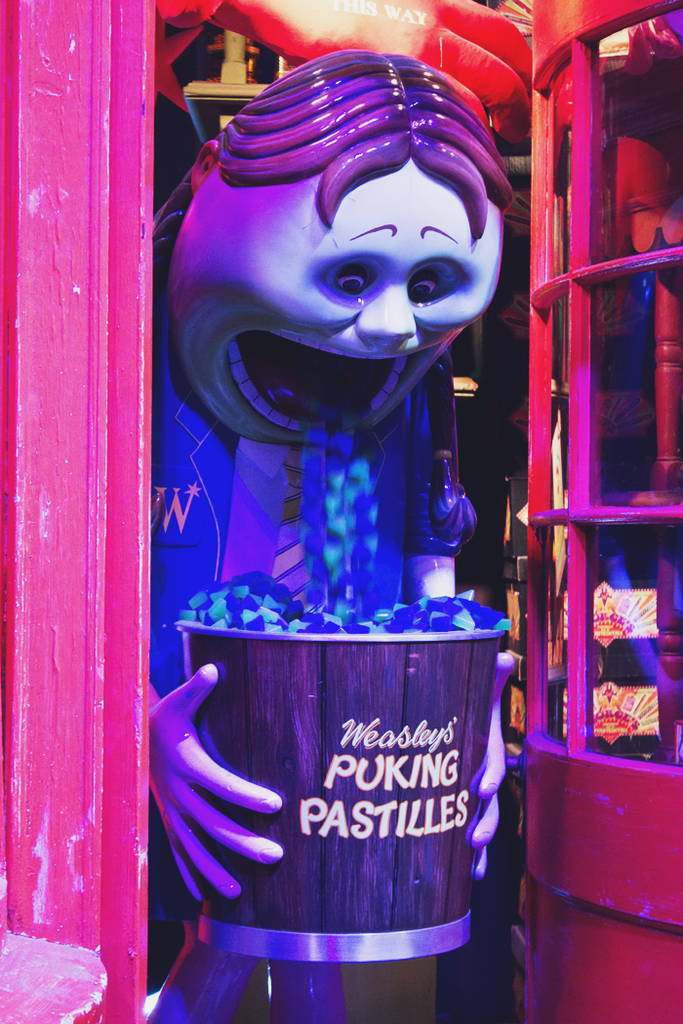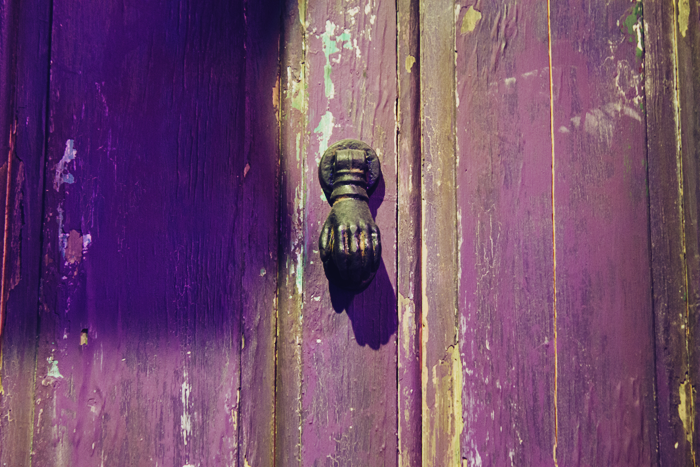 Minulle ittelleni kaikista vähiten mielenkiintoinen osa kierrosta oli juuri se, jossa oli nähtävillä elokuvien suunnitteluvaiheiden dokumentteja. Sieltä mulla ei olekaan ainoatakaan kuvaa. Kierroksen viimeinen pysäkki ennen muistomyymälää oli Tylypahkan pienoismalli. Tylypahkan ihailu oli kyllä loistava tapa päättää kierros.
To me the least interesting part of the tour was the room full of papers and other documents about the making of the movie. That's why I don't have a single photo of that part of the tour. The last stop of the tour was the miniature model of Hogwarts. I don't think there could've been a better way to end the tour.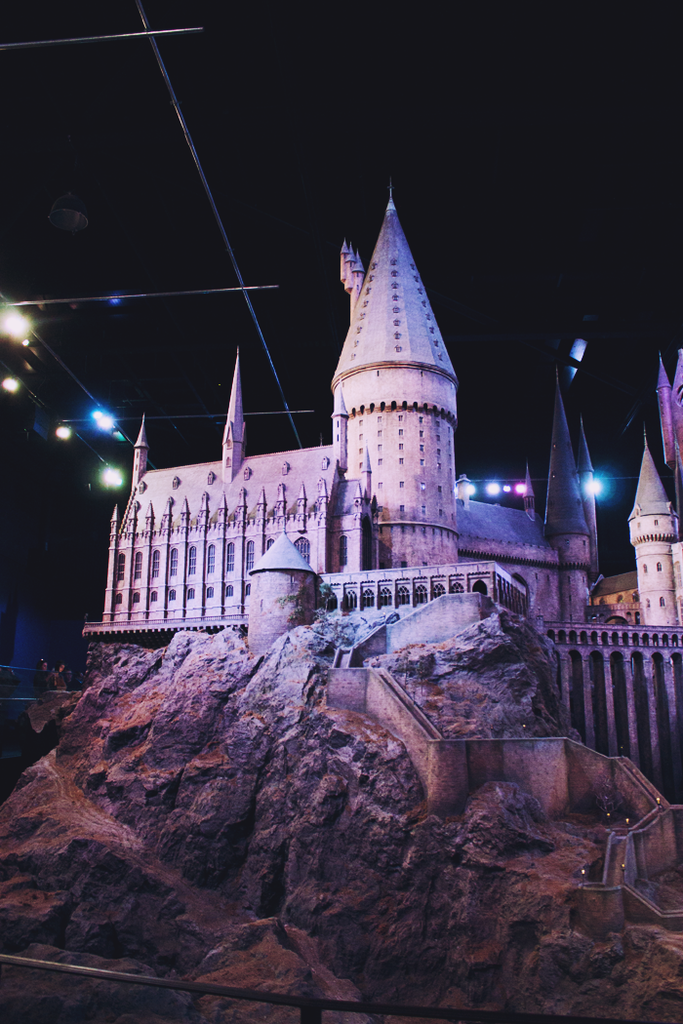 Ja näin! Viimein päästiin tällä blogissakin Harry Potter -kierroksen loppuun. En muista sanoinko nämä tismalleen samat asiat jo ensimmäisessä aiheeseen liittyvässä postauksessa, mutta pienenä kertauksena: Kierros Harry Potterin maailmassa on kyllä ehdottomasti kokemisen arvoinen. Lippujen hinnat saattavat tuntua suolaiselta, mutta vähänkään sarjasta pitäville tämä on kyllä kovin mieleenpainuva kokemus. Me ostettiin joku spessulippu, johon sisältyi digitaalinen opas (eli kuulokkeet ja sellainen pieni padi, jonka kautta pystyi katsomaan nippelitietoa, kuten videoita ja kuvia, kustakin pysäkistä), sekä kattava booklet kierroksesta (maksoi matkamuistomyymälässä n. £10 erikseen ostettuna). Oltiin tosi tyytyväisiä lippuvalintaan, joskin hieman pettyneitä siihen, että kierrosta ei todellakaan opastanut Tom Felton, vaikka näin piti olla, jos kieleksi valitsi englannin. Jos ihan rehellisiä ollaan, niin ilman digital guideakin pärjää - videoiden ja muiden oheismateriaalinen katsominen jokaisen pysäkin kohdalla siinä ihmismassassa oli vähintäänkin työlästä. Mutta en voi kyllä valittaa. Meidän lippu maksoi siis yhdeltä henkilöltä noin £45. Haluan kyllä käydä tuolla uudelleenkin!
And that was the Harry Potter tour! I don't remember if I said these exact same things in the first HP post, but as a little recap: The tour in the Harry Potter world is definitely worth experiencing. The ticket prices might feel a bit too high, but if you are the least bit Potter fan, I think the ticket is worth every penny. We bought this special ticket that included a digital guide (which basically was headphones and a small pad from which you could see some trivia stuff, like videos and photos of a certain stop) and a booklet about the tour (that cost about £10 in the souvenir shop, but we got it for free with our ticket). We were really happy with our tickets, although there was one little minus. You see, the digital guide was supposed to be read by Tom Felton when you chose English for your language, but it definitely wasn't him - if I remember right, the narrator was a woman. To be honest, I think you don't miss anything if you don't buy the special ticket - it was almost too hectic to try and watch the photos and videos in that mass of people. But there were no huge downsides in the tour. Our ticket cost about £45 per one person. I really want to visit there again!