The Estonian matryoshka doll
So this is the matryoshka doll I mentioned in the Tallinn post. Isn't it just beautiful!? Though I was a bit disappointed that the three smallest dolls were not as carefully done as the two biggest, but I guess you can't expect too much of a seven euro matryoshka. I even had to blu-tack the smallest one to the table while taking the picture, because the bottom was so slew, lol :-D Anyway, I think these dolls are so beautiful and I really want to buy more of them in the future.
The Dutch matryoshka doll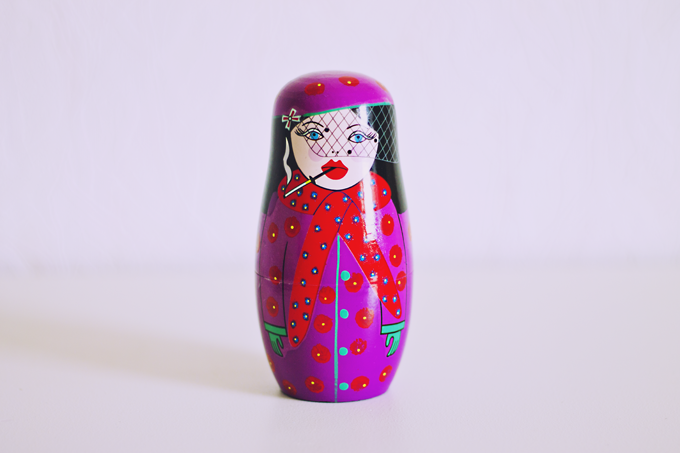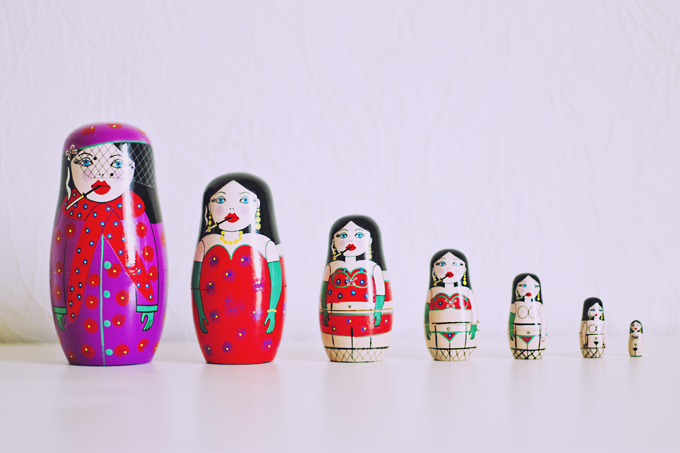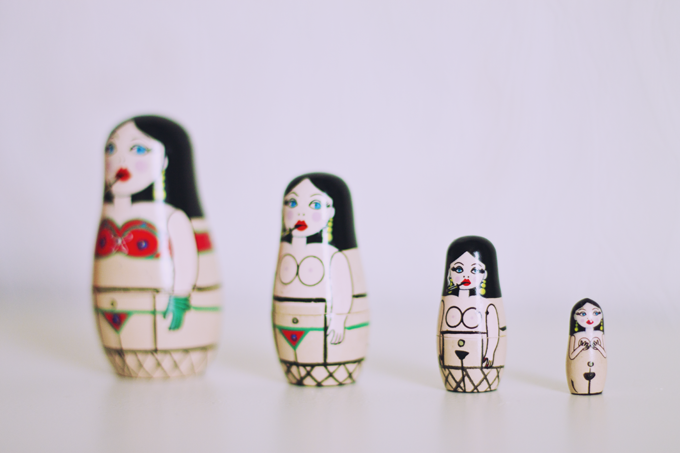 I thought I'd show you this one too, since these two matryoshkas are the only ones I own. This one I got as a souvenir from my sister when she visited Amsterdam in 2011. It is a bit lewd, yet I like it a lot. The doll is from a brand called Pylones.