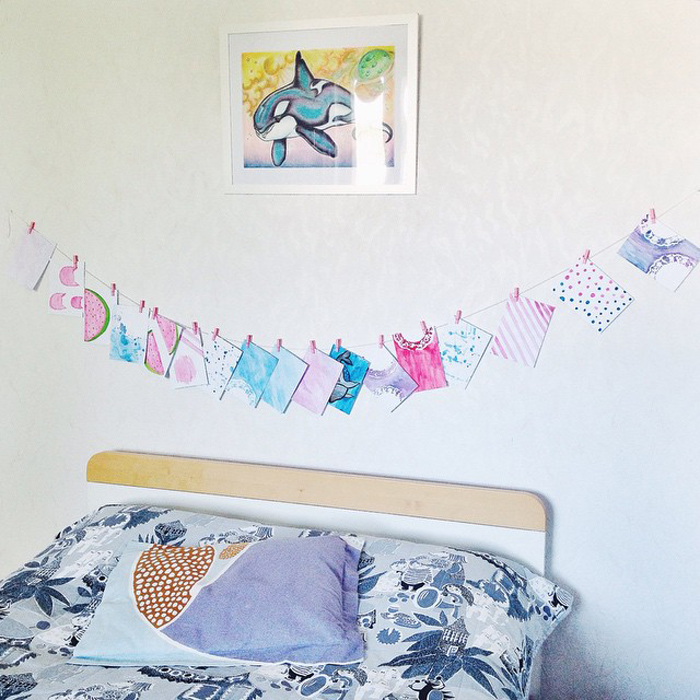 Bongasin yhtenä päivänä Pinterestistä (jossa oon muuten aktivoitunut tosi kovasti, seuraatkaa
täältä
jos tykkäätte!) tosi kivan idean kirjekuorten koristeluun ja minun oli pakko koittaa sitä. Kyse oli siis
tästä tutorialista
, mutta minä kun saan päähäni ruveta tekemään jotain jonkin ohjeen mukaan, on lopputulos yleensä sellainen klassinen esimerkki siitä millaista lopputuloksesta
ei pitänyt tulla
. Tämäkään kerta ei ollut poikkeus ja kiukuttelun ja turhautumisen jälkeen en vaan voinut muuta kuin nauraa noille tekeleilleni.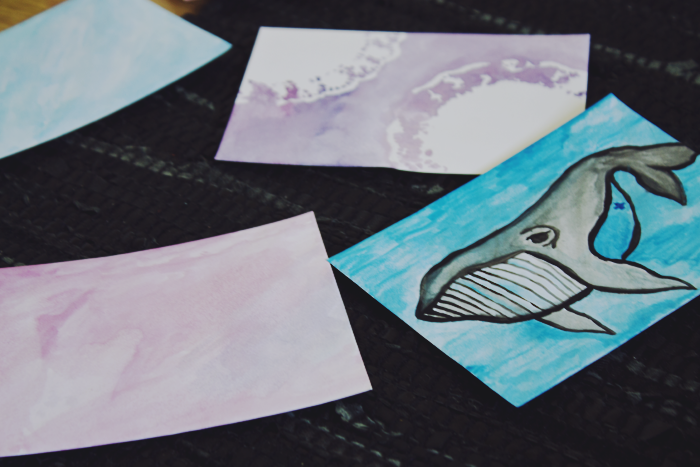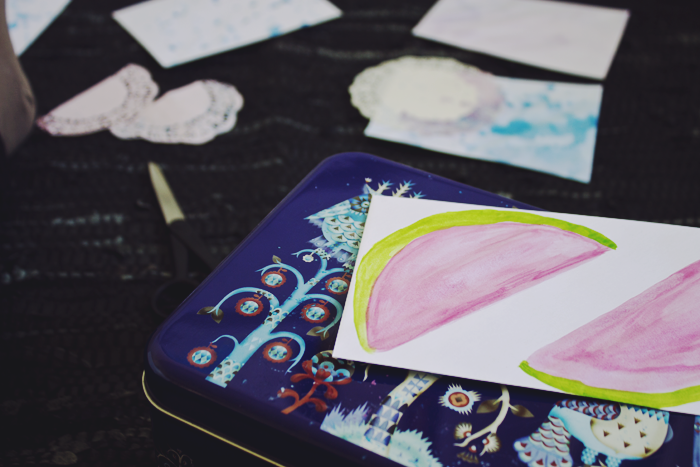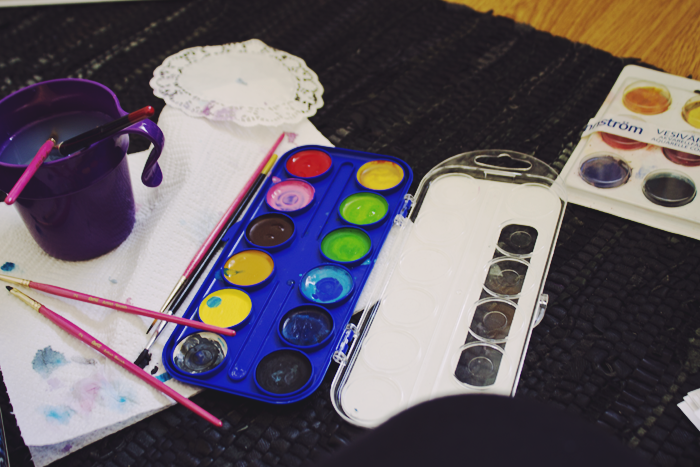 Sain aikaiseksi kuitenkin seitsemäntoista kirjekuorta, joista muutamaan olin kyllä erittäin tyytyväinen, mutta voi elämä noita minun DIY-räpellyksiä :-D En kestä. Ei taas mennyt ihan niin kuin piti. Mulla tais olla kyllä vähän vääränalinen paperikin ja vaikka mulla on melkoinen kirjo pensseleitä, niin niistä oikein mikään ei tuntunut soveltuvan juuri tähän käyttöön, kaikki oli jotenkin kamalan jäykkiä. Mutta kai näitä silti kehtaa käyttää?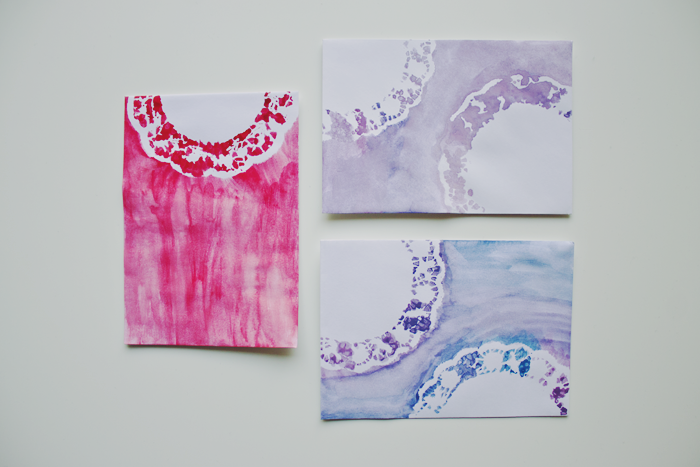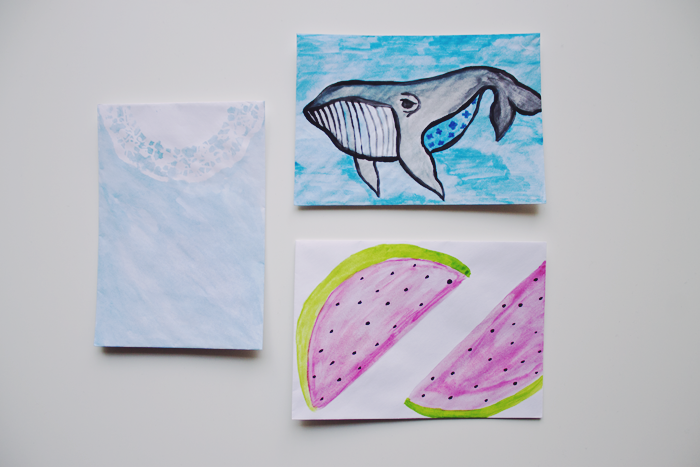 Omat suosikkini onnistuneista tuossa yllä. Ihan ylimmässä kuvassa voitte nähdä kuinka keksin luovan tavan kuivattaa kirjekuoria, tosin eipä paljon naurattunut kun koko viritelmä rysähti alas ennen aikojaan :'-) Well, it was cute while it lasted. Joka tapauksessa, tällä erää tuumin että ehkä jätän tämän kirjekuorien maalailun niille jotka sen taitavat, mutta menipähän useampi tunti ihan hujauksessa kun näitä pakersin!
ENG
:
I tried to paint some envelopes inspired by this tutorial, but they didn't really turn out the way I expected.. Anyway, I made a bunch of envelopes and some of them turned out quite nice if you ask me! My favourites are the whale and watermelons in the last picture :-) By the way, if you're interested in following me in Pinterest, click here! I've been very active in Pinterest lately, seems like I finally got the hang of it!